Main content starts here, tab to start navigating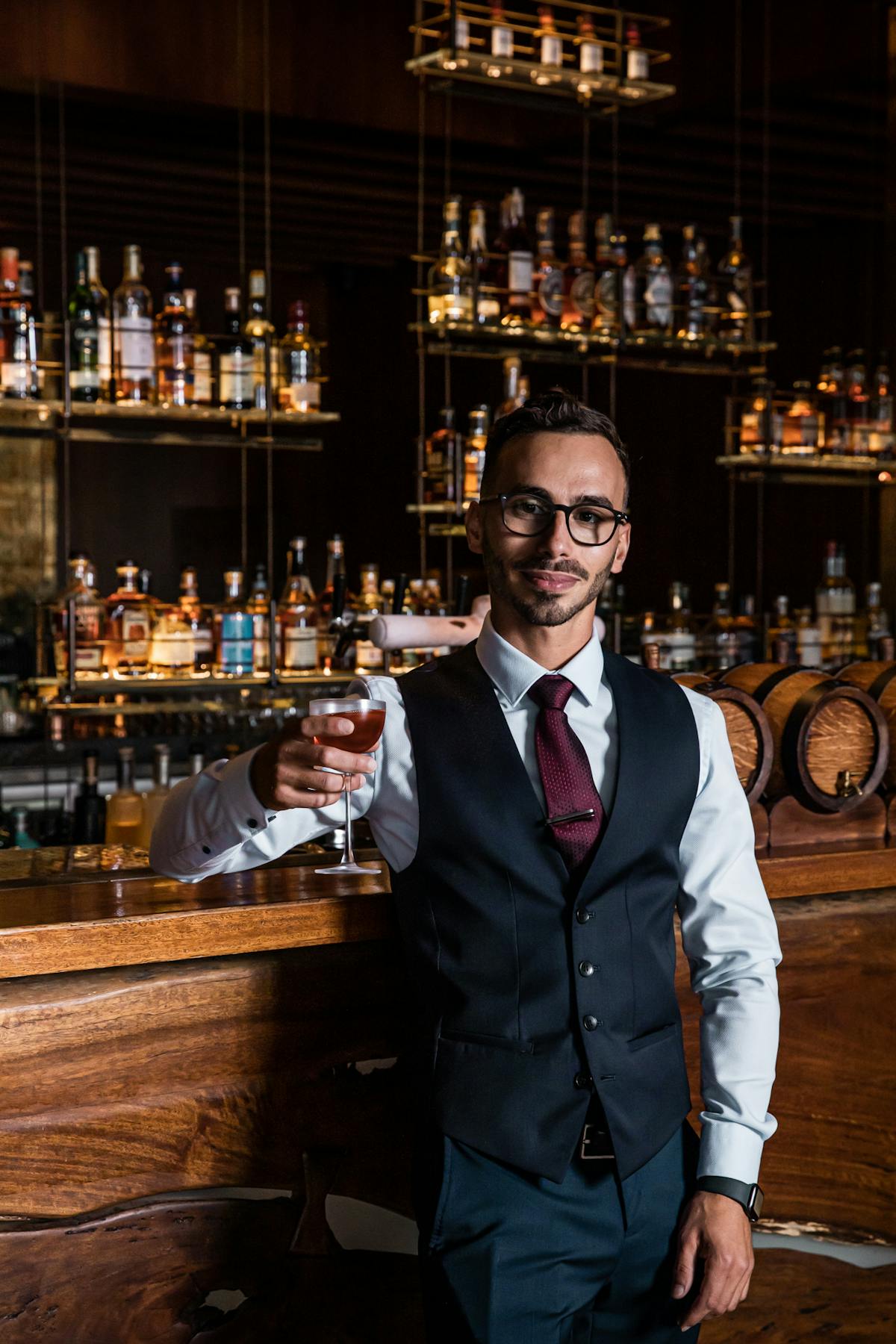 Marco Rosati
Bar Supervisor
Origin: Born and raised in Sardinia, Italy.
Priors: Used to work in London, England for almost 4 years in Restaurant and Bars.
Brasserie Blanc Tower Hill, Ping Pong St. Kathrine Docks, Strada London Bridge.
When he moved to Sydney he started working in Crystal Bar, N1 Martin Place, Nour Restaurant and then Grain Bar.
Awards: Not yet, working on it.
Arrived: January 2021
What he's drinking: You will always find Marco with a Negroni in hand! Growing up with vermouth has made a huge influence on Marco's drink of choice from Negroni to Adonis and Reverse Manhattan's.
What he's mixing: You can find Marco behind the bar meticulously crafting the perfect cocktail whilst telling a story or two. Coming from Italy the aperitif culture it's really relevant in him and is always trying to craft some new creations. Marco has a big passion for classics and revisited classics cocktails.
Next big thing: "Low ABV cocktail" and "No alcohol cocktails" Low ABV offerings are growing in sophistication and are now seen as additions to the bar rather than a replacement to full strength cocktails.
No Alcohol Cocktail is the future of cocktails, with more people looking for not alcoholic cocktails.
The concept of Cocktail with zero alcohol content is very particular because you need to play with different flavour to achieve a perfect balance.