Main content starts here, tab to start navigating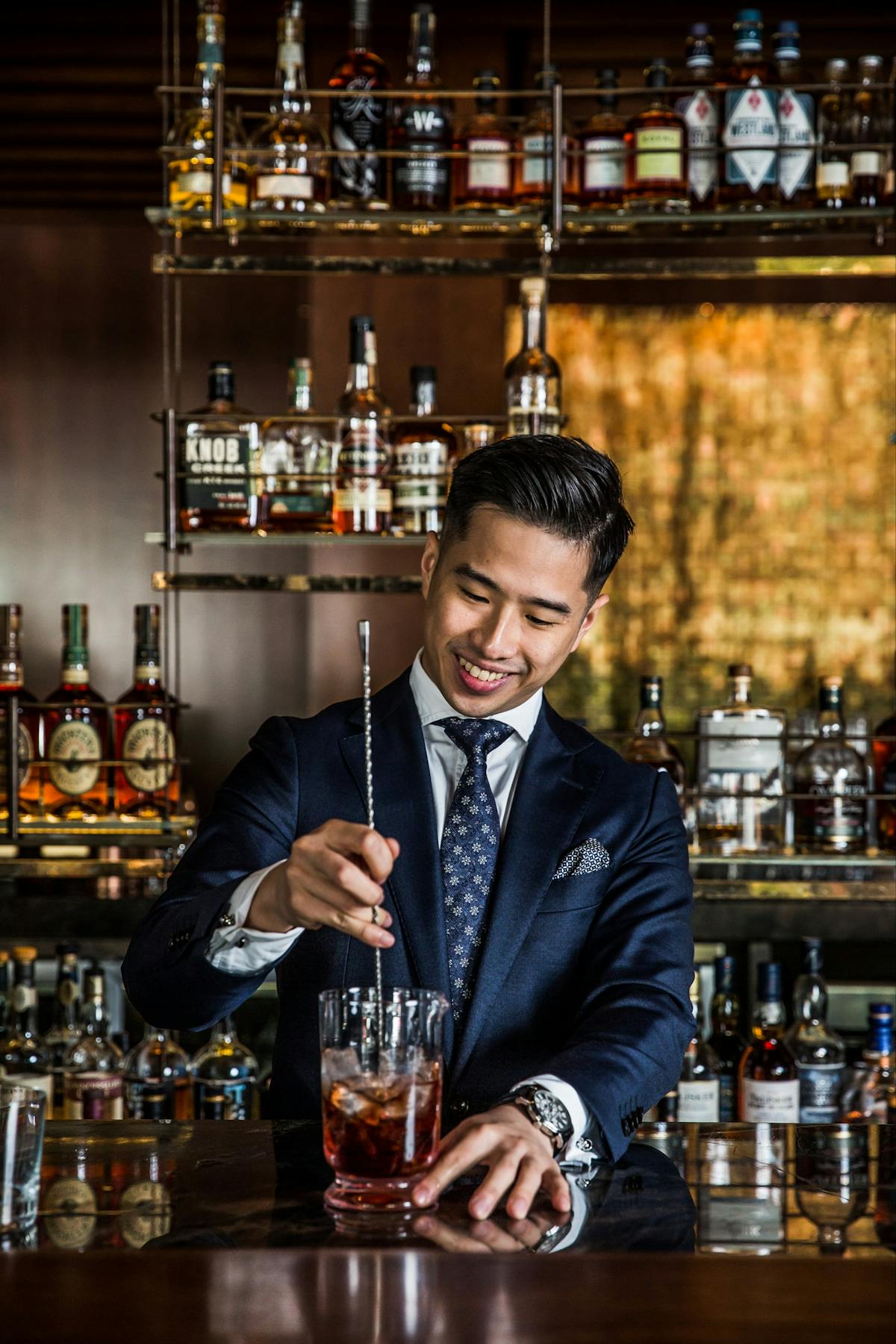 Adam Lau
Bar Manager - Head Craftsman
Origin: Canadian born, raised in Hong Kong.
Priors: The Langham Melbourne, Sheraton Grand Mirage Port Douglas, The Hilton Cairns
Awards: Amaro Montenegro, 'The Vero Bartender' Australia
Arrived: July 2017
What he's drinking:

As Adam loves to travel, it depends on the time of day, occasion, and of course where I am in the world! On a hot summer's day, a gimlet or a daiquiri is his drink of choice and on those cold and cozy winter nights you'll find Adam with a Vieux Carre in hand.
What he's mixing:
Stemming from a culture of tradition being Hong Kong born, Adam understands that traditionalism plays a large role in the base of everything. Fast forward to today, Adam implements his foundation of tradition in his bartending methodology – with a passion for making classic and vintage cocktails. Crowned the winner in the Amaro Montenegro 'Vero Bartender' competition, Adam is focusing on aperitif style drinks highlighting sustainability across ingredient selection.
Next big thing:
Sustainability – as the saying goes 'One man's trash is another man's treasure' and the bar industry is placing a major focus on the 'zero waste' movement. It doesn't have to be complicated, change can stem from small steps like using an orange to its full potential, inclusive of pulp and rind. Small steps are being made in the right direction and I'm so excited to see where it takes us next…